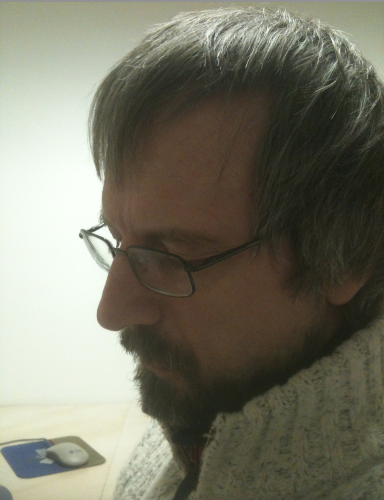 Teaching Information
Epiphany term 2022: Algebra II
Michaelmas term 2021: Algebra II
Epiphany term 2021: Algebra II
Michaelmas term 2020: Algebra II
Epiphany term 2020: Number Theory III
Michaelmas term 2019: Number Theory III
Easter term 2019: Post-exam activity on 3D printing
Epiphany term 2019: Topics in Algebra and Geometry IV
Epiphany term 2017: Number Theory III/IV
Michaelmas term 2016: Linear Algebra I
Epiphany term 2016: Algebra II
---
Student summer projects and 3D printing activities
Epiphany term 2021: an (2min announcement of an) undergraduate colloquium in 2021 on finite polylogarithms,
Easter 2017: Workshop on 3D printing (guest speakers H.~Segerman, S.~Schleimer, E.~Matsumoto et al.), co-organised with Prof Norbert Peyerimhoff (Maths) and Dr Ioannis Ivrissimtzis (CS)
Easter 2016: Post-exam activity on 3D printing
Summer Projects 2014, based on an undergraduate colloquium in 2013 on hyperbolic tessellations:
Report on 3D models for hyperbolic tessellation (Josh Inoue) and an app game to train your 3D visualization, alas only for iOS <7 Polyshadow (Josh Yaxley)
Easter term 2014: A mini-workshop on 3D printing

Research Information
My work is concentrated around polylogarithms and variants thereof, in connection with algebraic K-theory, algebraic number theory and arithmetic algebraic geometry. The questions that I am interested in lead to a variety of rather disparate topics, comprising for instance the homology of the general linear group, configuration and moduli spaces, combinatorial Hopf algebras, multiple zeta values or (quasi-)modular forms and in recent years particle physics. A good chunk of my research has a computer-experimental flavour, using mostly the GP/PARI scripting language to try to detect patterns in piles of data, to find hitherto unknown objects or to formulate conjectures.
---
Recent Publications and Preprints
---